Pre-planning funeral: What you need to know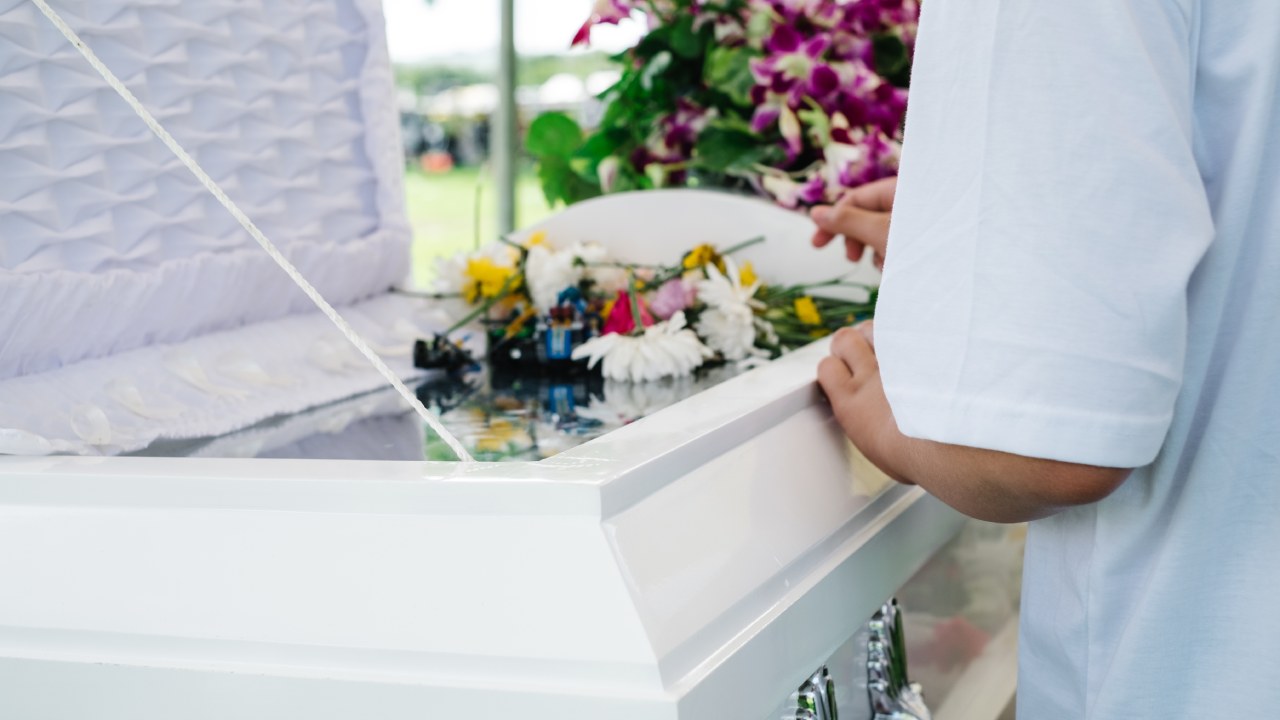 Preparing for a funeral is a stressful experience – especially for friends and families, who are often tasked with the duty when they are still dealing with grief. To help relieve some responsibilities of their loved ones later, many Australians are now opting to have their affairs in order early on.
If you're interested in planning a funeral for yourself or other people, here are the things you might need to know.
What is involved?
Making funeral arrangements is akin to wedding planning, said Wendy Goy, human resources manager at Tobin Brothers Funerals.
"A wedding has all the elements of a funeral – selecting a venue, meeting a clergy or celebrant, arranging the service, printing items, music, catering, flowers, invitations or letting people know, audio visuals, viewings, vehicles and more," Goy told Over60.
The difference often lies in the time frame. "A wedding is usually about a year in the planning, while a funeral is usually planned within five days or a week of a death, at a time when grief and possibly lack of sleep make thinking and planning very difficult."
Most funeral companies offer pre-planned options, including pre-paid funerals, where clients enter into a contract where the funeral is paid in advance, and pre-arranged funerals, which are planned and recorded with the company but yet to be paid. Some also offer a blank form on which clients can write down their preferences and instructions without obligation.
Goy said essential information for death certificates would be recorded in this pre-planning stage. The details needed include the client's full name, occupation, date and place of birth as well as those of their parents and children among others. "Our clients are often surprised at the level of detail of family history information required," Goy said. "Ensuring that family members either know or have access to that information saves much additional stress."
When to start planning
Asha Dooley, general manager at Grace Funerals said it is never too early to start planning. "There are benefits to paying for a funeral now as it locks the prices in, but even just meeting with a funeral director and writing down the information is helpful," Dooley said.
She said the client's wishes will be looked after and fulfilled more easily with prior discussions.
"I would advise that you sit down with the people that love you and explain your wishes," Dooley said. "If there is a chance to discuss these decisions then everyone can be on the same page, which is helpful when you are grieving."
Goy is more circumspect in her advice. "If we think about what we may plan when younger, it may be different to what we may plan when older," she said. "[But] many clients who are facing a terminal illness find some comfort in being involved in planning their own funerals."
According to Moneysmart, prepaid funeral plans can be cheaper than funeral insurance or funeral bonds – but they might not be transferable if you move to another state. Due to lower protections in the Australian Capital Territory, Northern Territory and Western Australia, people in these states might benefit more from funeral bonds, a deposit with regular payments over time.
Different funerals, different strokes
Both Goy and Dooley emphasised that each funeral is different, and there are no strict rules.
"Well trained and sympathetic funeral staff will give permission for clients not only to take their time, but permission to explore and consider the rituals that will enable them to create a funeral event that is relevant and meaningful," Goy said.
"It is not the funeral director's funeral nor the celebrant's funeral. The funeral content and rituals need to be meaningful to that family and that deceased person."
Some custom requests might include having a funeral at home, personalising coffins and tribute items, webcasting and more.
"By working closely with the client family and their wishes, we source and book the most suitable funeral venue, celebrant and all other details," said Dooley.
"Some client families prefer to take the reins and do a lot of the planning and organizing themselves, in these cases we can provide advice and support the family as they would like us to. Each client's family is different, and it is important that we are flexible to fit what each family needs."
Goy also advised against rushing, saying her clients are often surprised when the staff encourage them to "slow down, take their time".
"There is no requirement to have a funeral in a specific timeframe."
What to look out for
Price is undoubtedly one of the top considerations for many – but Goy and Dooley encourage customers to take other factors into account.
Calling the businesses and asking questions is a good idea to help you gain more information as well as get a feel for the businesses you're interested in. The way costs are discussed can be as important as the numbers themselves.
"I believe that you should be given the best price the first time and that this should be transparent," Dooley said.
"I personally wouldn't be selecting a funeral business based on price alone … Different businesses have different overheads so that price can vary a lot, but what is really important is how your loved one and your family will be treated during the funeral process."
Dooley also advised taking time to choose a funeral director that will suit you and your family. "When selecting a funeral director, I think that it is important that they are caring, kind and transparent," she said.
"The funeral director plays a prominent role with your family at a difficult time. It is important to select someone that you are comfortable with, who gives you all the necessary information and who is fully transparent and upfront."
Goy agreed. "When seeking a funeral director, questions about the service and care clients and the deceased will be given will help to locate the right provider rather than just 'how much is a funeral' questions."